About UK Dental Specialists
Established in 2009 at Chiswell Green, St Albans, UK Dental Specialists (formally known as Chiswell Green Specialist Dental Centre) has provided the highest standards of specialist private dentistry for over 10 years.
We are proud to offer the ultimate experience, demonstrating the art of dental excellence. We offer a vast range of specialist dental care including endodontic, orthodontic, periodontic, prosthodontic, oral surgery and implant treatments.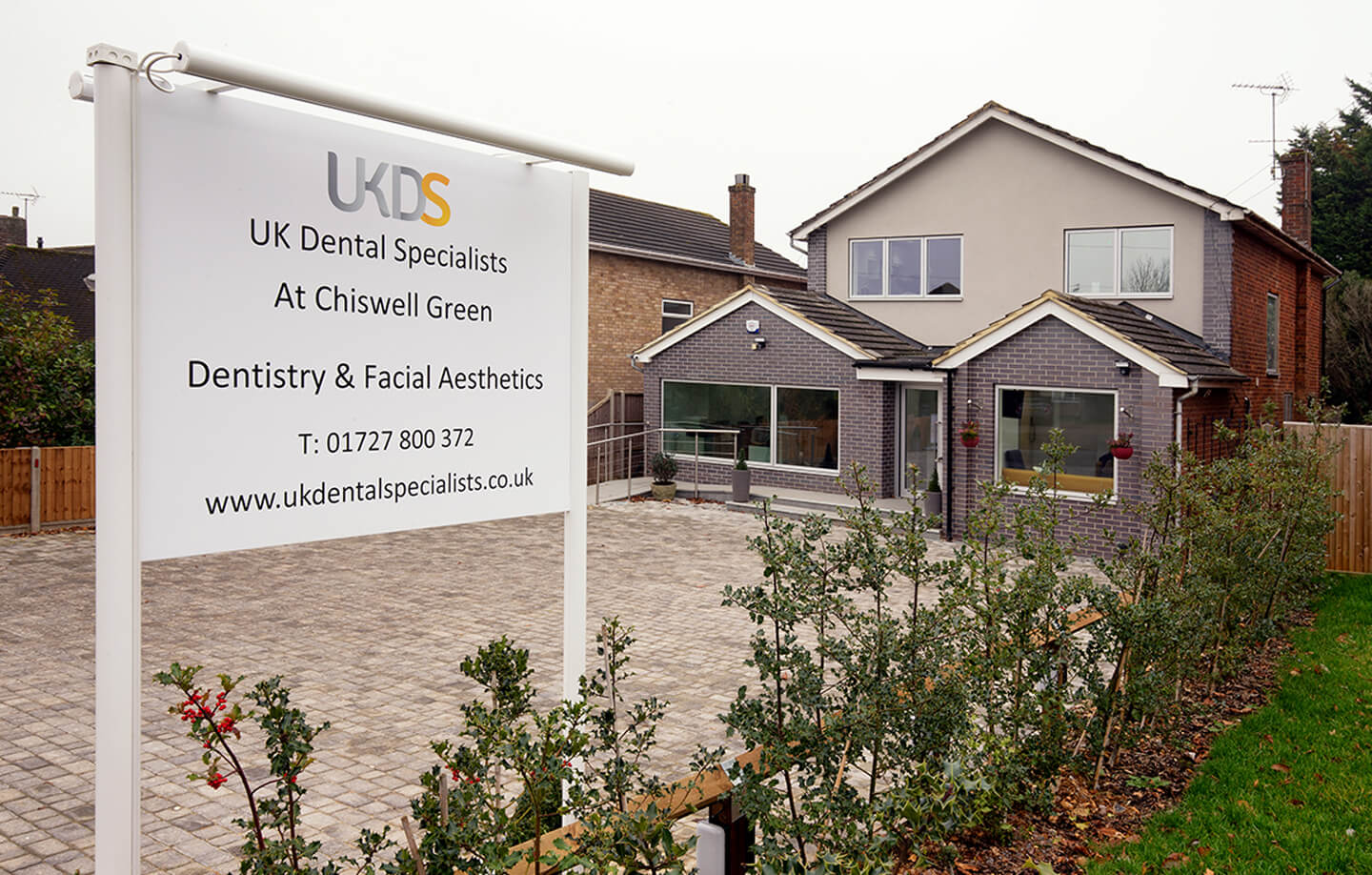 We combine state of the art equipment and excellent facilities with leading specialist clinicians to provide the highest quality dental treatment. Our approach is different to general dental practices, by having multiple recognised registered dental specialists only.
Years of collated experience means we can guarantee our patients will receive the best comprehensive treatment planning, enabling them to make the best informed decision. With such an expanded team of knowledge, we can provide our patients with specialist care all under one roof, therefore our patients do not need to seek any additional specialists care from anywhere else.
Over 400 dentists across the UK trust us to care for their patients when complex specialist dental treatment is required. Not only do we accept referrals from your general dentist, but you can refer yourself for advice, second opinions and complex treatment planning. Our practice can complete appropriate diagnostic treatment planning using the latest digital x-ray equipment, CBCT scanner and operative microscopes.
UK Dental Specialists understand that many people are apprehensive about dental treatment, therefore our sympathetic team use the most modern techniques including intravenous sedation to ensure your treatment is as comfortable and relaxing as possible.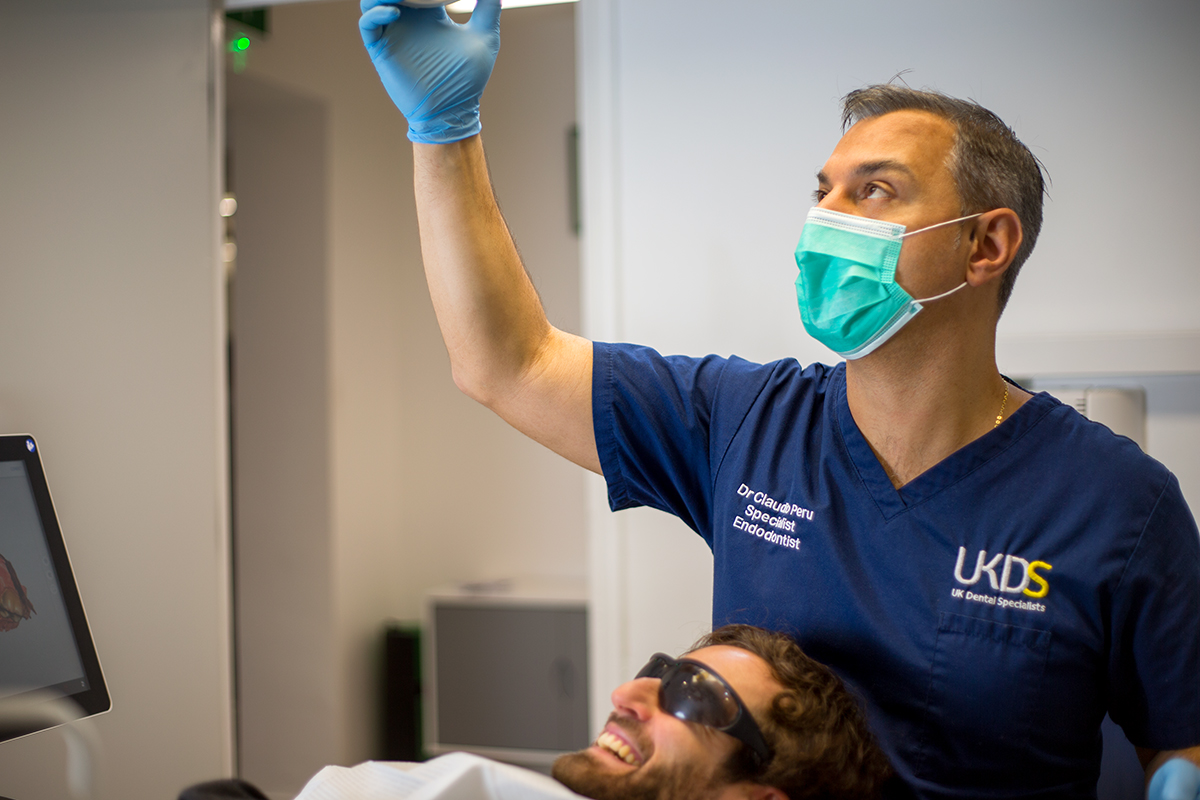 The practice is proud to be the official club dental partners for the Premier League football club Watford F.C. We won the 'Best Referral Practice' of the year award in 2015 and our practice principal Dr Claudio Peru is part of the judging panel for the Private Dentistry Awards, the major ceremony to formally recognise excellent private dentistry being carried out by teams and individuals throughout the UK and Ireland.
Our team of fourteen dental specialists to cover your every need
Award winning specialists
State of the art surgeries
Frequently Asked Questions
I need to cancel/ rebook my appointment outside of the 48hr cancellation policy?
Not a problem, please contact the practice on 01727 800372 and we can arrange that for you. Your pre-payment will be transferred onto your new appointment booking
If I need to cancel my appointment within the 48hrs cancellation policy what will happen to my non-refundable pre-payment?
We use this policy to off-set the lost income for the time set aside for your appointment.
How does cancelling my appointment within 48hrs affect the practice?
Loss of income
Other patients are unable to be offered a sooner appointment but could have been if we were given notice.
Emergency patients were unable to be seen that could have been if the practice was given notice.
Extends current waiting lists for other patients.
Unable to cover bottom-line costs as a small independent business for the time allocated to your appointment, nurses salaries, clinicians salaries and practice bills.
When would the practice waive the cancellation fee?
If you cancel on the day but we manage to fill your appointment slot with another patient last minute, the practice would not charge a cancellation fee.
What if you don't manage to find a patient to fill the appointment slot today?
You will be charged for the appointment you were unable to attend.
Can I claim the cancellation fee on my health insurance?
If you have health insurance, you may be able to claim the cancellation fee back on your policy. Please discuss this with your insurance company.