We offer highly specialised endodontic (root canal treatment), orthodontic, dental impant, periodontic (gum treatment), prosthodontic (restorative treatment), oral surgery and aesthetic dentistry treatments. We treat our own patients and have patients referred to us by other dentists should specialist treatment be required.
If you are a referring dentist then you can use our online referral form to refer your patients. Dentists may also be interested in the numerous articles our dentists have published in dental journals and publications. We also on occasion host seminars and talks for dental practitioners. Check our blog for details of upcoming events.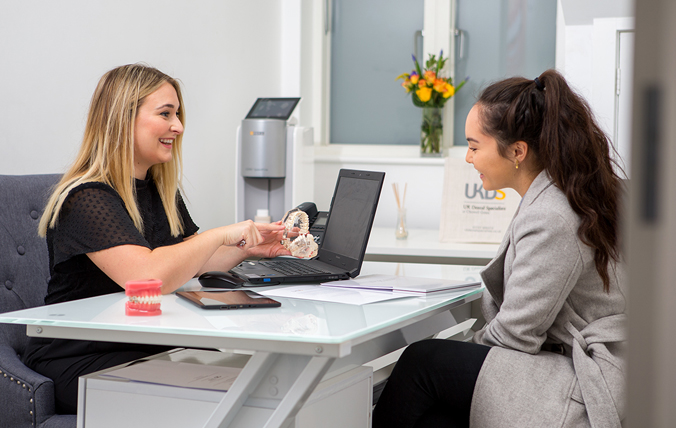 Facial Aesthetics are coming to UKDS with Dr Nadiya Khaled, enter your details to register your interest and for more information.