Prosthodontics
(Restorative and Aesthetic Specialist Dentistry)
Our specialists have always built a lasting relationship with their patients by active communication and involving them in their treatment planning. We provide a high standard of general dental care as well as specialist management for patients who require complex treatment.
We offer implant placement and restoration with fixed and removable prosthesis, full mouth rehabilitation with management of occlusion and failing restorations. We can also provide preventative and restorative management of tooth wear, management of complex edentulous and cosmetic dentistry including composite build ups, porcelain veneers, teeth whitening, crowns, adhesive bridges and conventional bridges.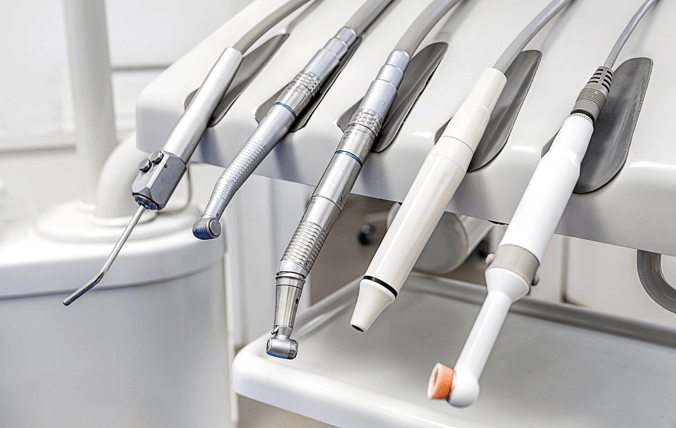 Meet our Specialist Prosthodontist
"I really enjoy the simplicity of doing composite bonding for patients to improve their aesthetic needs without having to resort to traditionally more destructive options such as porcelain crowns or veneers. I love the fact that composites are relatively quick, require no preparation of the teeth and give such excellent results and usually within just a few hours!"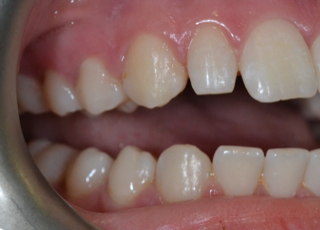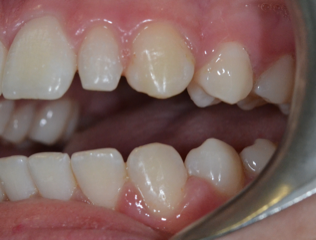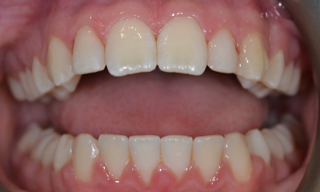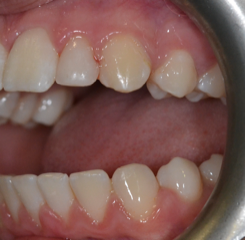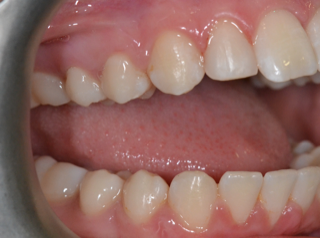 Composite Bonding
A 15 year old girl who had completed orthodontic treatment needed some composite bonding to improve the slight peg-shape to her lateral incisors. This was completed in a single visit just after debonding her braces.
Restoring and replacing your teeth
Prosthodontists are experts in the restoration and replacement of teeth – they make smiles look beautiful and function the way they should. After completing five years of dental school, prosthodontists receive a specialised post graduate training in the field.
Replacing Lost Teeth
Loss of natural teeth, whether in an accident or as part of the aging process, can be traumatic and affect your outlook on life. Simple pleasures – like smiling or going out to eat – become a source of stress or embarrassment. With the help of a prosthodontist, there are many options, if you have lost some or all your teeth. Crowns, bridges, and full or partial dentures are just some of the procedures that can help you regain your smile and improve your appearance and self confidence. Another option is dental implants, a more permanent solution that has improved greatly over the last ten years. Whether you need to replace one tooth or many, our prosthodontist will work in conjunction with our implant surgeon through every step of dental implant treatment, from an initial consultation through follow-up care.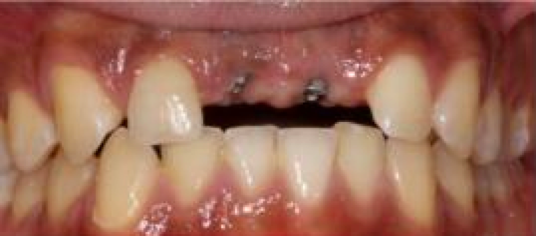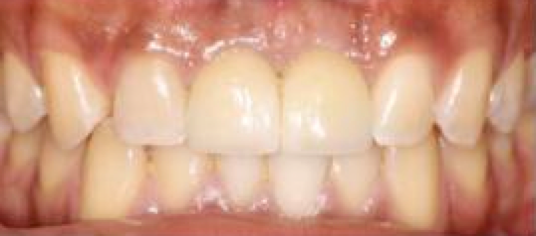 Trauma upper central incisors restored with implant retained crowns
Complex Care Management
Prosthodontists are trained to manage the most complex dental restorations. From patients requiring rehabilitation after a traumatic injury to creating new smiles for those born with genetic facial deficits, prosthodontists have the special skills needed to restore smiles to the best they can be.
Cosmetic / Aesthetic Dentistry
A healthy smile has a significant impact on self-esteem. If you are unhappy about the "look" of your smile, you may want to consult a prosthodontist. With their advanced training, prosthodontists can improve your appearance by fixing broken, discolored or misshapen teeth and associated structures.
Some of the procedures that can improve your smile are:
Placing complete ceramic esthetic crowns or "caps" onto teeth.
Placing veneers onto teeth to conceal defects.
Using bonding technology on a tooth's surface to change its shape or to close unwanted gaps.
Bleaching discolored teeth to brighten and whiten a smile.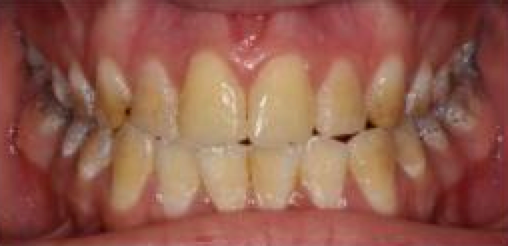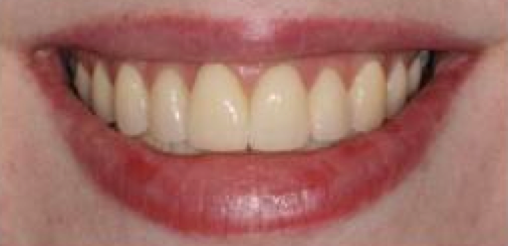 Amelogenesi imperfecta: restored awesthetics with 10 emax veneers in upper arch.
Why is referral necessary?
Your general dentist may give you advice and simple dental treatment. If your treatment is advanced or complicated, your dentist can refer you. A report will be returned to your dentist, with our specialist's findings, diagnosis, and treatment plan. A copy of the report will be sent to you as well.
"Great clinic and great staff! Professional, friendly and supportive."