Dr Zahra Fazal
Dr Zahra qualified as a dental surgeon from King's College London in 2012. She has since completed her MFDS at the Royal College of Surgeons in Edinburgh and achieved distinction in a PgCert in Aesthetic Medicine from Queen Mary University of London. She is currently in the process of completing her Level 7 Diploma in Clinical Aesthetic Injectable Therapies, which is the gold standard for training in the industry.
Having worked as a general dentist, Dr Zahra has now left clinical dentistry to focus purely on her passion, facial aesthetics. She is director of Tweak Facial Aesthetics based on Harley Street. In addition to this she is an advanced trainer for an award-winning facial aesthetics training academy. Acquisition Aesthetics. She is now excited to bring her wealth of experience to our specialist practice.
With a keen eye for detail and a knack for science, our private dentist St Albans has the perfect skill set to deliver beautiful natural results. She is passionate about ensuring safe delivery of aesthetic treatments to patients. Her goal is to restore confidence in all her patients, so they can feel their absolute best.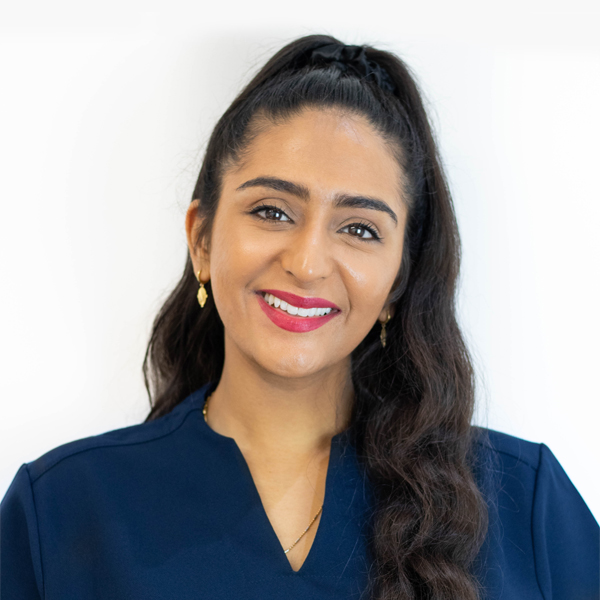 Specialist in Facial Aesthetics
BDS (London) PgCert (Aesthetic Medicine)
GDC No. 230005
Lip Fillers
Whether its volumisation for that perfect pout you are looking for, or a natural enhancement of your lips, we can tailor the treatment according to your personal requirements. We use the best lip filler products with Teoxane,administering them using safe techniques. A numbing cream (topical anaesthetic) is applied beforehand or local anaesthesia injections can be administered to provide a pain-free experience.
Cheekcontouring
As we age, we lose volume that supports the soft tissues on our face, causing downward drooping of the mid and lower face. By replacing lost volume in the cheeks, we can lift the face up and improve the appearance of the mid and lower face. With this safe and effective treatment we can help with the reduction of nasiolabial lines and cheekbone contour.
A cannula can be used to ensure safe and accurate administration of the filler. We start the treatment with 1-2ml between both sides of the face and additional filler can be built up in stages if required.
Nasiolabial Restoration
Nasiolabial lines are the lines running from your nose to mouth. These are often very normal and some people have them from childhood. However, as we get older these lines can deepen due to volume loss in the midface as well as sagging of tissues.
There are major blood vessels in this region so here at UK Facial Aesthetics we always use a cannula (blunt ended applicator) to carry this treatment to ensure maximum safety. The aim of nasiolabial restoration is to soften the line by placing a small amount of dermal filler underneath the dermis of the skin. By ensuring we do not completely eliminate this line, we can provide beautiful natural results without looking too fake or heavy in the lower face.
Microneedling
Microneedling is a great treatment targeting many different skin conditions and suitable for all skin types. From improving texture and scar reduction to minimising fine lines and wrinkles, this wonderful treatment is a natural way to trigger the wound healing process and improve cell turnover in the skin. It increasing collagen and elastin in the skin for long term rejuvenation. Repeating microneedling after 8 weeks optimises results.
At UK Facial Aesthetics we use a medical grade microneedling device which gives a safer and more predictable result based on your skin needs.
Hyperhidrosis – Anti-Sweat Treatment
Tired of embarrassing sweat patches? Look no further as we have the treatment that will change your life! Hyperhidrosis treatment uses tiny anti sweat injections into the underarm to block the nerves that tell the glands to produce sweat. This safe and comfortable treatment will make sure your underarms stay dry no matter how hot it gets outside!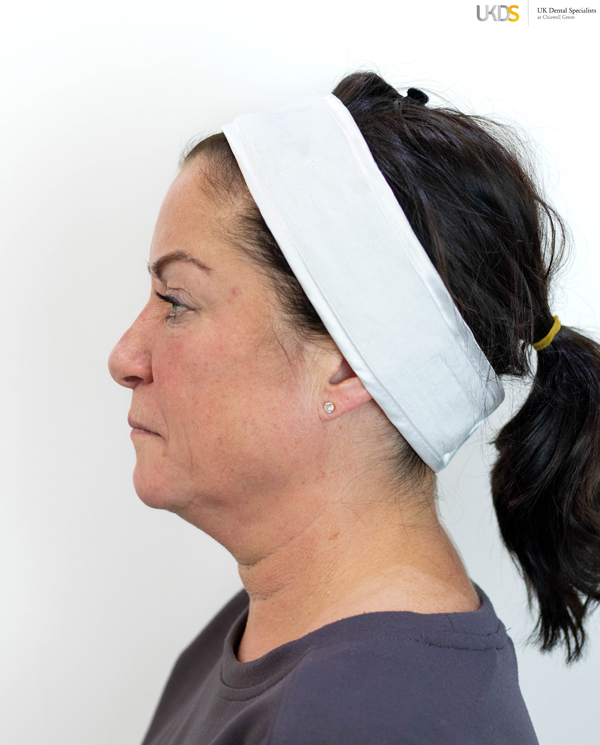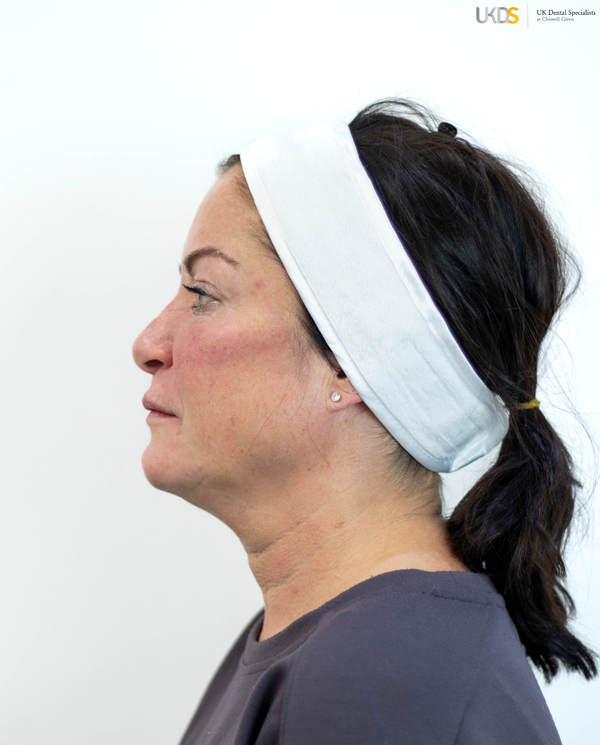 FEES

Initial Consultation
From £100
Botox
Small areas: Bunny lines, downturned smile,
chin pebbling, lip flips
From £145
1 area
From £220
2 areas
From £295
3 areas
From £370
Dermal Fillers
Areas treated: Lips, cheeks, chin, jawline, tear trough, temple, nasolabial, marionettes, non-surgical rhinoplasty
1st ml
From £370
2nd ml (same day)
From £320
Lip Filler
From £270
Nefertiti Neck Lift
From £420
Jaw Slimming
From £420
Hyperhidrosis (underarm sweating)
From £420
Skin Booster
From £320
Profhilo
From £320
Microneedling
From £320
Please register your interest below