2
Tell us what you want to achieve
3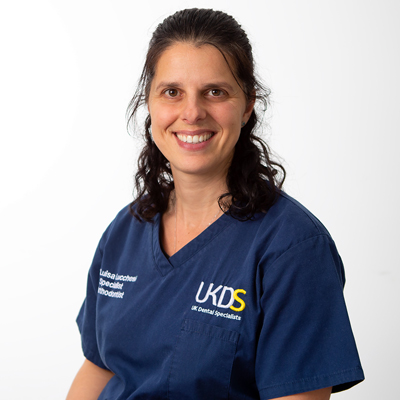 Discuss your smile plan with our experts

We offer the Invisalign® system – the world's most advanced clear aligner system and an alternative to fixed braces.
As an adult, no matter what age you are, straightening your teeth can be life changing. Straighter teeth are easier to clean than crooked ones and gums fit more tightly around straight teeth. And of course, there's the confidence boost that comes with straight teeth and a beautiful smile.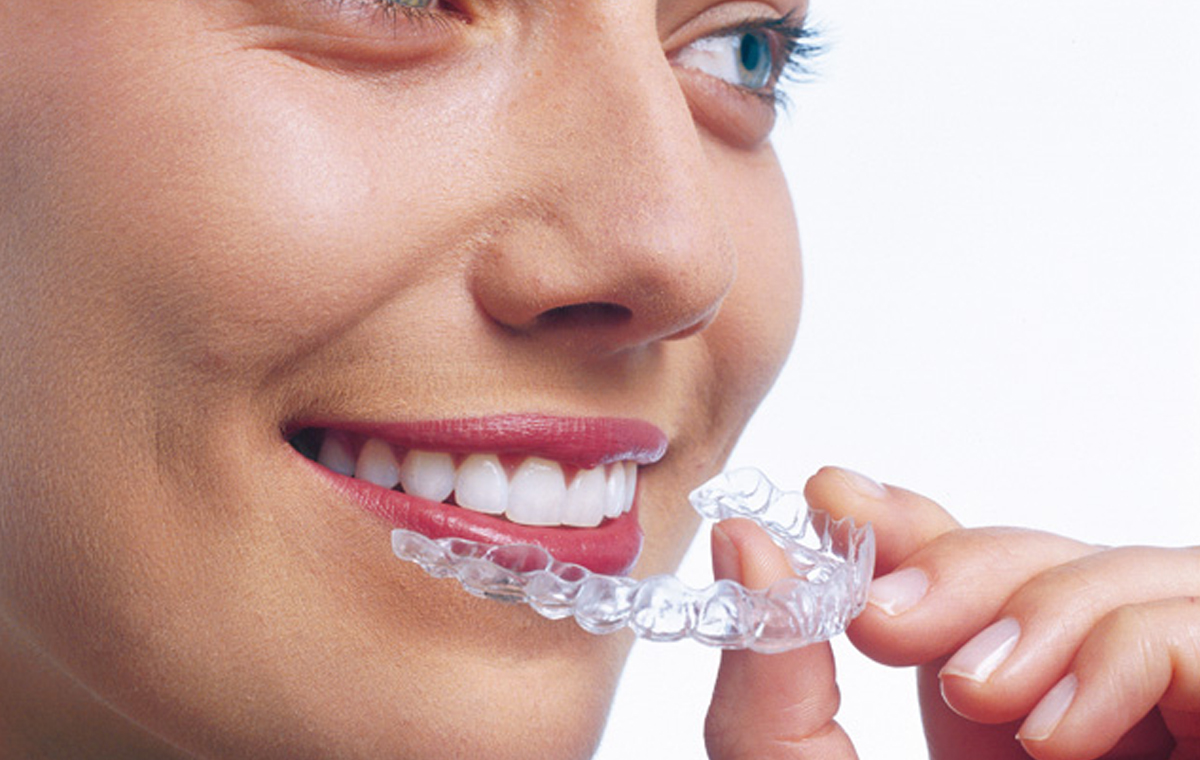 Specialist Care for a Range of Cases
By Choosing UK Dental Specialists for your Invisalign treatment you'll have access to the vast knowledge and experience of our Orthodontists who will create a bespoke Orthodontic treatment plan for you, no matter how complex your case is.
Below is a selection of the complex cases our Orthodontists have worked on: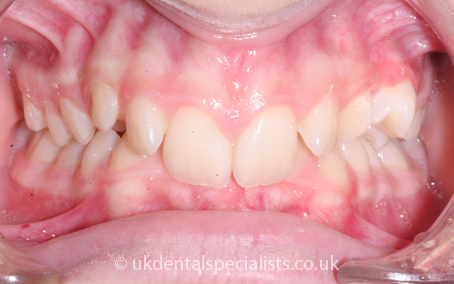 Before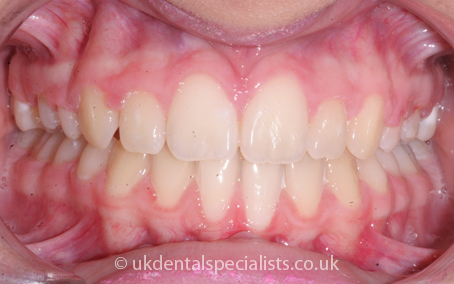 After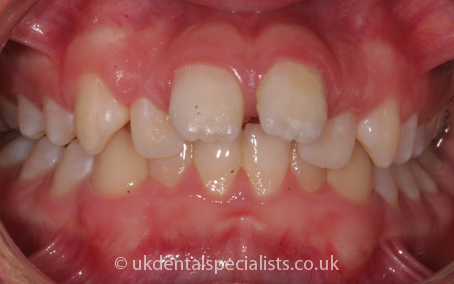 Before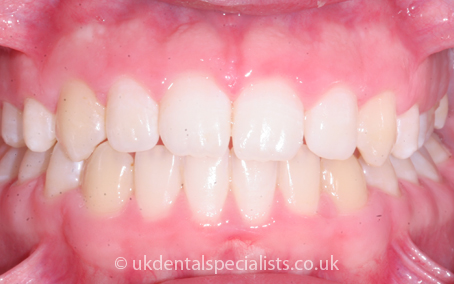 After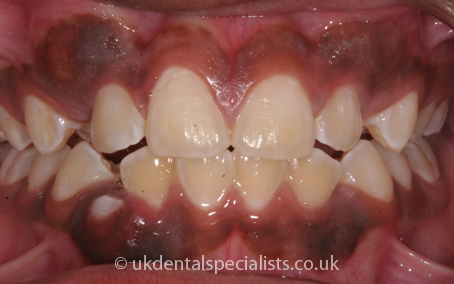 Before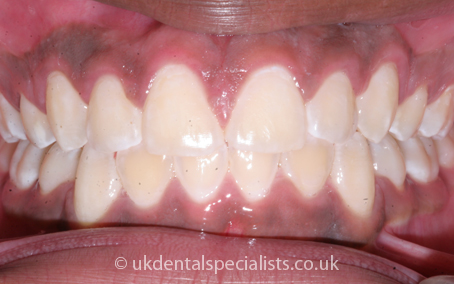 After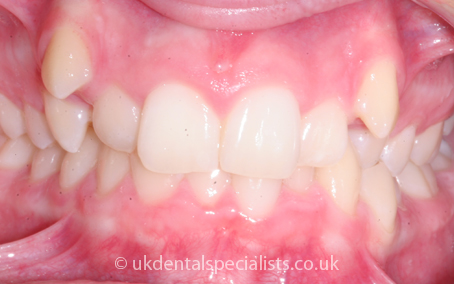 Before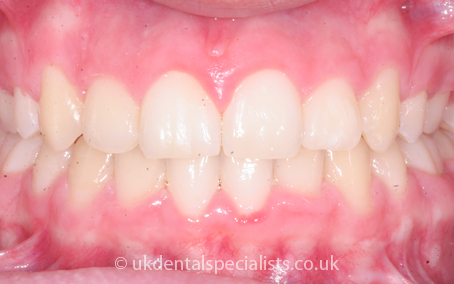 After
Invisalign is a method of orthodontic treatment that uses a series of clear, removable aligners as an alternative to traditional 'fixed' metal braces.
Invisalign allows you to straighten your teeth without being seen wearing braces. The clear, removable aligners gradually move your teeth to the desired position.
The Invisalign system is metal-free as it does not use any metal wires, brackets or bands to reposition your teeth.
In addition, each aligner is completely bespoke and is custom-made to fit your teeth. This ensures a very precise and comfortable fit.
Teeth Straightening Testimonial
"From the time that I've been at UK Dental Specialists, I've had a great relationship with everybody there from the front to front desk to my own Orthodontist Luisa"


The advantages of Invisalign in St Albans
Invisalign aligners are removable, so it is easier to clean your teeth and maintain your oral health during treatment.
Invisalign treatment may give you visible results from as early as the first month of treatment. Even better, most people won't know you're going through treatment when you're wearing Invisalign clear aligners because they are virtually invisible!
Got a special occasion coming up? No problem, just take your aligners out for the event and pop them back in when you're done.
With Invisalign clear aligners, you don't have to worry about doing the sports you want to do. Invisalign treatment is a suitable treatment option for an active lifestyle.
Are you deciding whether to straighten your teeth but feel worried about the discomfort? With innovative SmartForce and SmartTrack technologies, the Invisalign System straightens your teeth predictably and more comfortably.
Invisalign treatment is ideal for your busy schedule, with doctor visits only approximately every 6-8 weeks. That means you can spend more time doing the things that are important to you.
How does the Invisalign System work?
Initially, your Invisalign-trained doctor will take photos, X-rays, and digital scans or a dental impression to help create your treatment plan.
The maker of Invisalign clear aligners will then use these records, along with the treatment prescribed by your doctor to create a customised 3D treatment plan just for you. With the treatment plan, you'll be able to see the final position your teeth are predicted to reach after treatment. This treatment plan is used to develop your customised aligners and also estimate the likely length of your treatment.
The customised aligners will be manufactured and shipped to your doctor's office.
Your series of custom-made aligners will be given to you (typically 3-4 sets at a time) for you to wear everyday and change them at home approximately every 2 weeks.
You'll be visiting your Invisalign-trained doctor approximately every 6-8 weeks to monitor the progress of your treatment and receive the next series of aligners.
After you've finished your Invisalign aligner treatment, you may need to use retainers to help make sure the new position of your teeth is maintained.
What our Invisalign patients say

"Fantastic experience having my teeth straightened after 50+ years. Wish I had done it years ago. Very quick, efficient appointments and so pleased with the results. Will be smiling with much more confidence now! "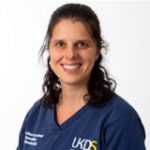 "Great clinic and great staff! Professional, friendly and supportive."
*Representative example: Invisalign i7 single arch cost £1800. Financed over 60 months with 60 monthly instalments of £41. Interest 14.9%APR fixed. Total sum payable £2511 including interest of £711.