Orthodontics is the branch of dentistry that corrects teeth and jaws that are positioned improperly. Crooked teeth are harder to keep clean, can detract from one's appearance, are at risk of being lost early due to tooth decay and periodontal disease, and cause extra stress on the chewing muscles. This can lead to headaches, TMJ syndrome and neck, shoulder and back pain.
Nowadays, thanks to state-of-the-art orthodontic techniques, straight and aesthetically pleasing teeth are available to everybody..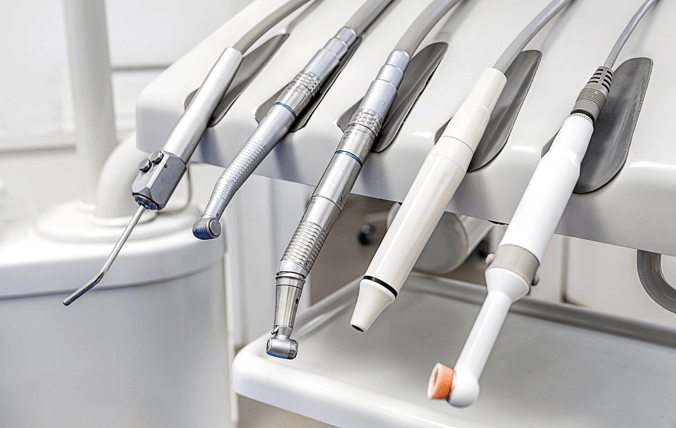 Are you hiding a beautiful smile?
A great smile is one of the first things that people notice about you. Avoiding a smile or putting your hands up to your mouth when you laugh are all symptoms of your self-consciousness about crooked teeth. Anyone can smile with confidence with modern orthodontics,
which specialises in straightening and realignment of teeth and jaws. Adults of any age are able to benefit from orthodontic treatment. Having aligned teeth can increase your confidence, facilitate cleaning and promote a healthier oral environment.
Three options for one desire
The orthodontic appliances of today provide greater comfort and style than in the past. From clear ceramic fixed braces to invisible aligner systems, our orthodontist can help you decide which style of braces is right for you. The fear of having a mouthful of metal is related to the past. Every patient will have an individual treatment plan according to their facial appearance, sensitivities and lifestyle.
We offer three different brace systems including partially or fully invisible options. Fixed braces are considered the gold standard in orthodontic treatment.
Option 1
Cosmetic Fixed Appliances
This innovative fixed bracket system is made from single crystal sapphire, giving you a virtually invisible and comfortable orthodontic brace. Easy to wear and unobtrusive, these popular ceramic braces allow accurate tooth movement whilst blending in with all lifestyles.
Option 2
Invisible Braces
Incognito is a type of invisible brace system which is fitted onto the inner surface of the teeth ensuring they are completely hidden from view when you smile. These braces are 100% customised for the individual and are manufactured with the latest state of the art technology.
Option 3
INVISALIGN
Invisalign is a great solution for adults who are conscious of their look and want to avoid having braces fixed to their teeth. The invisalign system consists of a series of clear plastic retainers that are custom made for each patient and work by slowly moving the teeth in the desired direction.
Frequently Asked Questions
The implant process normally involves several steps that take place over a period of time from 3 to 9 months. Although there are various implant treatment methods, a typical process often is as follows:
Why have I been referred to the orthodontist?
Your dentist would like specialist advice about the position of your teeth. The orthodontist will advise whether you would benefit from orthodontic treatment.
What is orthodontic treatment?
Orthodontic treatment involves the wearing of braces (removable or fixed) commonly made of ceramic or metal. Invisible aligners are made from a thermoplastic material. Braces can slowly move teeth to a new desirable position. Occasionally it may involve the extraction of teeth, and very occasionally jaw surgery.
Why might I need orthodontic treatment?
There are 3 main reasons for having orthodontic treatment:
1. To improve the appearance of the teeth.
2. To improve function i.e. to make it easier to eat.
3. To improve the health of the teeth and gums.
At what age can people have orthodontic treatment?
Children and adults can both benefit from orthodontics, as healthy teeth can be moved at almost any age.
How long does orthodontic treatment take?
The average treatment time is 18 months, although this depends on how much work is required to straighten your teeth. You will be required to attend regular appointments during this time.
What will happen at my first appointment?
It is likely the orthodontist will have a look at your mouth and teeth using a small mouth mirror and a ruler.
X-rays, photographs and moulds (impressions) may also be taken. All of these measurements and records will help the orthodontist decide which is the best treatment for you.
What will happen next?
The orthodontist is able to use all the records to formalise a treatment plan that address your needs. There will be an indepth discussion about the different orthodontic appliance systems available and how treatment is likely to progress.
What happens if I am ready to start treatment?
The orthodontist will explain:
1. The options for treatment and which is the best for you.
2. The pros and cons of treatment.
3. The length of time the treatment will take.
4. The commitment needed on your part if treatment is to be successful.
5. When you can expect the treatment to begin.
Finance
UK Dental Specialists offer a range of monthly finance options to choose from. Our affordable monthly payment plans mean you can arrange your payments to suit your budget.
"Great clinic and great staff! Professional, friendly and supportive."