Your experience with us will be as unique as you! While you wait, you can relax, enjoy a cup of tea or coffee in our modern waiting lounge and make yourself at home.
We spend time getting to know you so that we can tailor treatment to meet your individual needs and alleviate any apprehension related to your dental treatment.
Your journey with us will start with a comprehensive consultation. Our mission is to make sure our patients receive the ultimate experience from start to end, and their journey is a seamless and pleasant experience.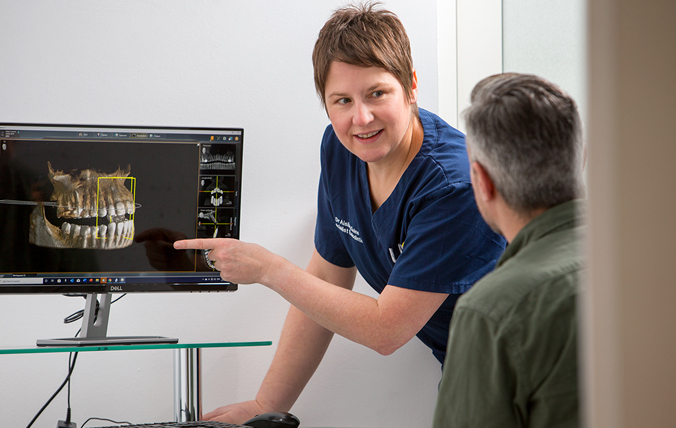 If you have an enquiry but are unsure where to start, a free consultation with our patient care advisor could be the first step for you. Our clinically trained patient care advisor is able to give free advice in person or over the phone to help guide you in the right direction.
They can discuss estimated costs and payment plan options with you. They are also able to provide estimated time frames on the services we offer, length of appointments and explain dental procedures with pre and post-operative advice in advance of you booking a consultation with the specialist and proceeding with treatment.
This is a great opportunity to establish if treatment is for you. Our patient care advisor will then follow your journey helping to co-ordinate your treatment and appointments along the way and be available for any additional advice or support needed with the help of your dental specialist.
The practice is proud to be the official club dental partners for the Premier League football club Watford F.C We won the 'Best Referral Practice' of the year award in 2015 and our practice prinicple Dr Claudio Peru is part of the judging panel for the Private Dentistry Awards, the major ceremony to formally recognise excellent private dentistry being carried out by teams and individuals throughout the UK and Ireland.