Our highly trained team of professional dentists are able to provide all private specialist dental treatments, lead by practice principal Dr Claudio Peru our team of trusted individual specialist experts not only provides outstanding dentistry but also conducts research and publishes journals across the whole of the UK.
Our specialists and support staff will ensure you receive the ultimate experience at UK Dental Specialists from transforming your smile to co-ordinating your appointments, we want to make sure your comfortable and relaxed during your time with us.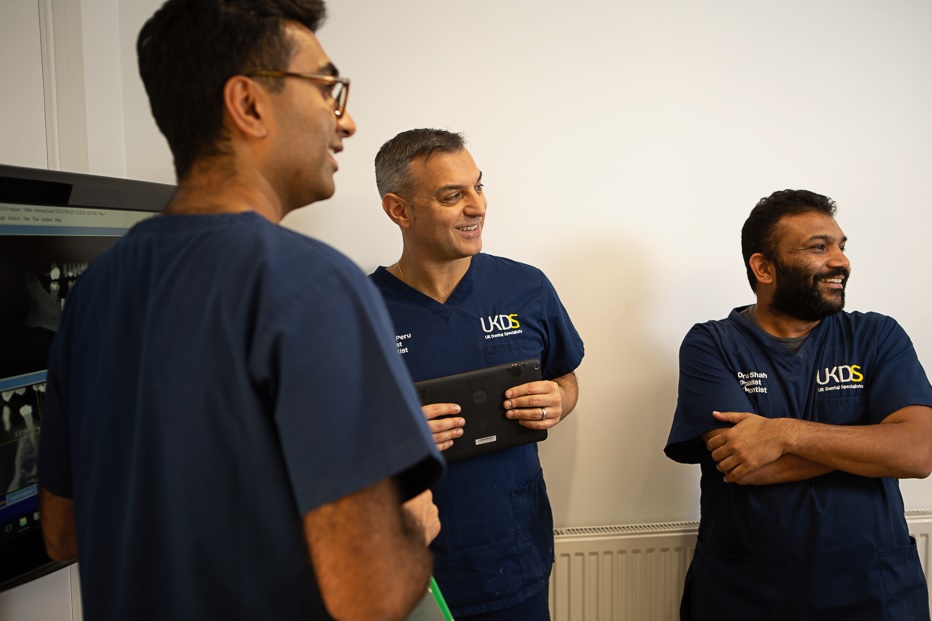 Specialists in Prosthodontics/Restorative Dentistry
Specialists in Endodontics
Specialists in Periodontics/Implant Surgeon
Specialists in Oral Surgery/Orthodontics
Dental Hygienists and Therapists

You may come across dentists with a specialist interest but only dentists registered on the General Dental Council specialist's register can officially be declared as a specialist in their field.
You can search our fully registered, trusted dental specialists below