Specialist in Prosthodontics
BDS Cardiff 2015
GDC No. 194513
Pranay graduated from Cardiff University (BDS) in 2010. He has worked in the Oral and Maxillofacial Unit of Northwick Park Hospital in Harrow. During his time as a general practitioner he attained his Diploma of the Membership of the Joint Dental Faculties at the Royal College of Surgeons, England. He developed a keen interest in Prosthodontics and completed his extensive four year prosthodontic specialist training at Guy's Hospital in London.
Pranay regularly attends national and international conferences in fixed and removable prosthodontics, thus keeping up to date with the most recent advancements. He is passionate about all aspects of prosthodontics from crown and bridgework to dentures, tooth wear and implant restorations. He is committed to providing excellent quality prosthodontic treatment that patients can be proud of.
Outside of dentistry Pranay has a keen interest in most sports, especially in football and cricket. He also enjoys travelling and seeing the sites of the world.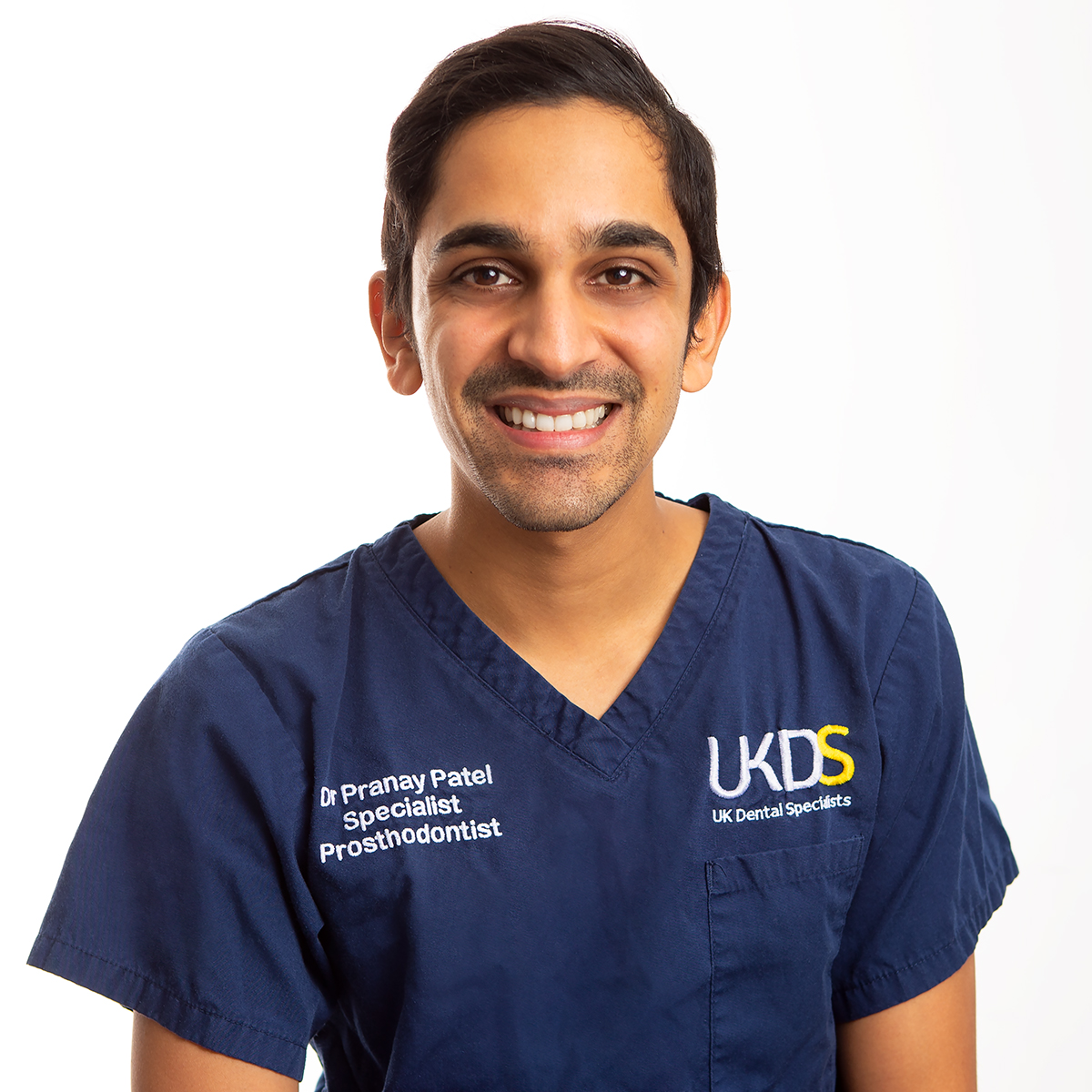 Dental Specialism: Specialist Prosthodontics
Experience: Over 11 years
Categories: Specialist Prosthodontics