Dr. Kostas Karagiannopoulos
Specialist in Prosthodontics
MClinDent (Prost) Lond 2007
BDS Lond 2001
GDC No. 79862
Fun Fact: My biggest fear is heights and I am dreading the moment my 6-year old son makes me go on a scary rollercoaster.
I am a highly experienced registered specialist in Prosthodontics, an area of dentistry that deals with the aesthetic and functional replacement of missing teeth and restoring of broken down teeth.
I strive to deliver a first class service to my patients and provide a care plan based on their concerns.
I am an Honorary Consultant at King's College, London where I have been teaching training specialists and dental students since 2008.
If I wasn't a dentist I would be a DJ as I always wanted to entertain the crowds with the best tunes.
Favourite holiday destination is the Greek Islands.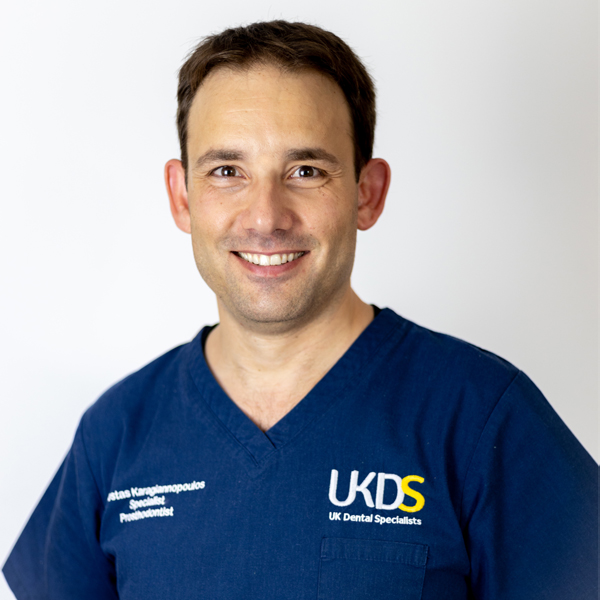 Dental Specialism: Specialist Prosthodontics
Experience: Over 20 Years
Categories: Specialist Prosthodontics